Are you an outdoor enthusiast planning your next tramping trip? Hanmer Springs is the perfect base for your outdoor adventure.  
The cosy little town with alpine flair is surrounded by plenty of day tracks and multi-day tramps.  
We have compiled some of our favourite hikes and walks around Hanmer Basin and the St James Conservation Area for you. Whether you are an experienced tramper or a beginner, we've got the right track for you: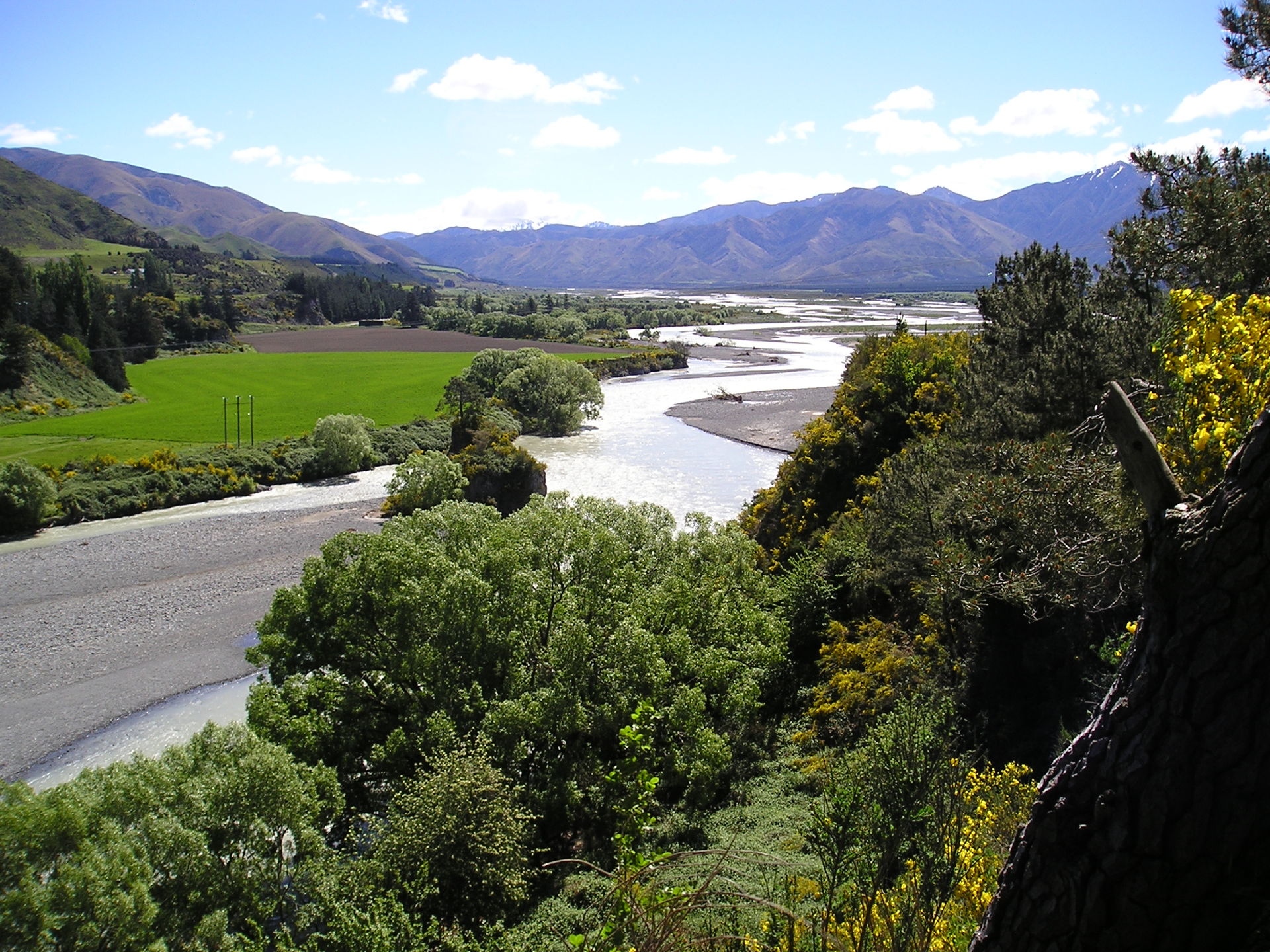 Tracks in the Immediate Hanmer Area
Waterfall Track (3 hours)
This round-trip is a beautiful walk to warm up for a longer tramp in the area. You will reach the highlight of the track after about 1.5 hours – the 41-metre high Dog Stream Waterfall. This is the perfect place to experience the mesmerising calm of native New Zealand forest. 
The Waterfall Track car park is only 11 minutes' drive away from Hanmer Springs TOP 10 Holiday Park. 
There are some steeper bits along the track, but it can be managed with older children.  
The Spur Track leads to the Dog Stream Waterfall as well but takes a different route above the bush line.  
That means steeper sections and less time in the native forest.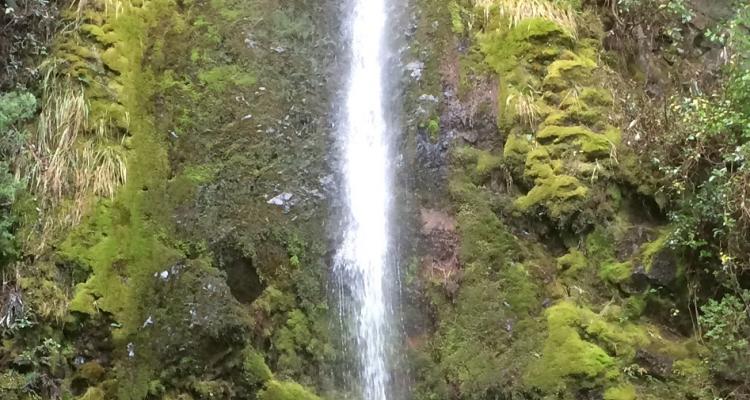 Tramps in the St James Conservation Area
The St James Conservation Area is close to Hanmer Springs (about 15 km away) and offers more advanced high-country tramping routes with epic views! 
Here are some routes for tramping experts that will complete your Middle Earth adventure: 
Things to keep in mind for your tramping adventure
The above tracks and tramps will take you into some very remote areas. So, it's important to keep a few things in mind to ensure your health and safety: 
Always plan your trip well and check the long range weather forecasts.

Tell someone you are venturing into New Zealand backcountry. You're welcome to inform our receptionists at the Hanmer Springs TOP 10 Holiday Park of your plans and when you expect to return.  

Know your level of fitness and those of your group and pick your tramping route accordingly. Especially a multi-day track usually requires a reasonable level of fitness. Any group tramp should be based on the fitness of the least experienced or fit group member.

Take enough food and water. You can drink the water of streams in New Zealand in some places (check before you go if that is the case where you are heading). But unless you stay at a DOC hut, you won't have a guaranteed source of drinkable water for the entire trip. 

Wear appropriate shoes and take the right equipment for the climate and time of year. Keep in mind that NZ weather can be very changeable, so just because it is fine in the morning when you set out, doesn't mean it is going to stay that way! Once again, make sure you are listening to or reading weather forecasts for each day.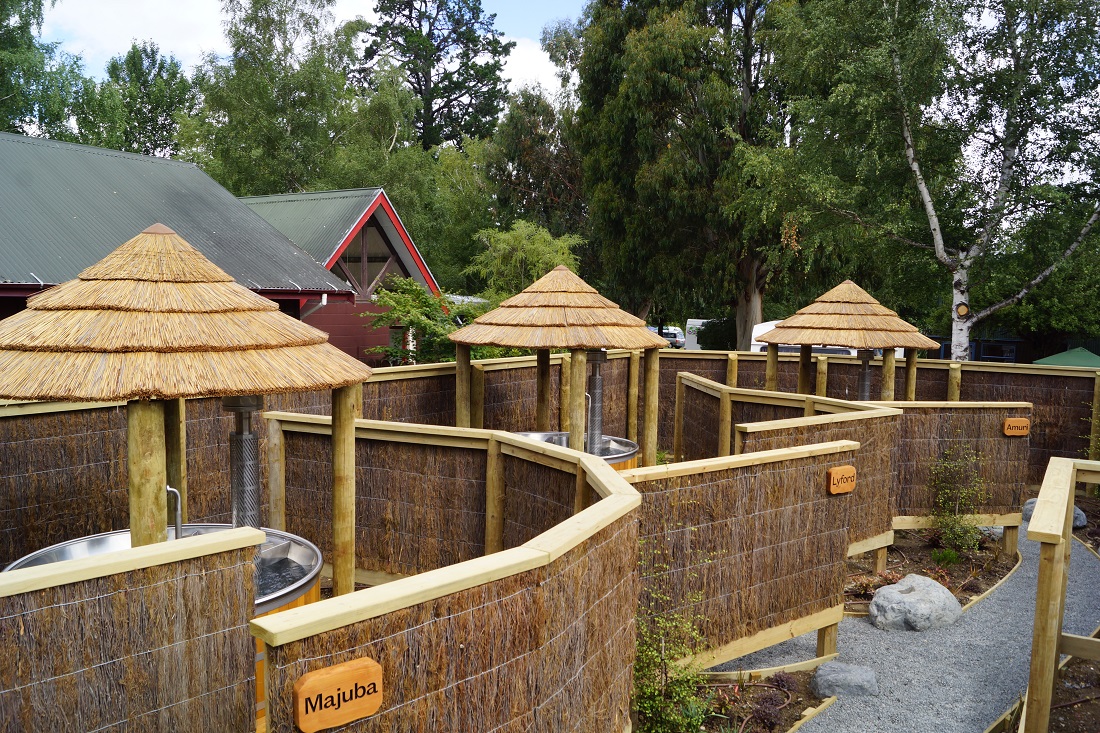 Recovering in Hanmer Springs
When you come back from your tour, there are plenty of opportunities to relax and recover your sore muscles. Hanmer Springs is famous for its thermal hot pools and comfortable stays. 
The Hanmer Springs Thermal Pools & Spa also offer some spa and pampering treatments to take your recovery process to the next level.  
Hanmer Springs provides some culinary highlights to fuel up too. If you fancy a classic Kiwi roast or a more exotic meal, there is something for everyone. 
Our TOP 10 Holiday Park has its own wood-fired hot tubs on-site for you to soak in, plus you can buy our gourmet pizzas from reception to cook in our pizza oven if you don't want to venture far from the property.
If you and your tramping buddies are looking forward to more comfortable (but still affordable) accommodation to relax in after days out in the wild, book into our brand new apartments that sleep groups of 6-8 people for a few nights on your return.