As you will have noticed from visiting the park in the last few months – or by visiting our website, we recently completed and started booking out our new apartment 2 bedroom units, which provide a wonderful experience not only for families but also small groups travelling together and staying in Hanmer Springs during the more casual-paced  weekdays, or for long weekends.
We had always intended this accommodation to also be a good fit for Canterbury based businesses who want to take their teams offsite for a weekday retreat, team building or strategy session, and now we have opened up an additional meeting room facility at the Park that is the perfect complement to our apartment accommodation.
The new meeting room space can seat up to 35 people theatre style or 24 people seated at tables and provides an ideal space for workshop sessions, meetings and interactive group activities. As well as the indoor space, there is plenty of outdoor space that can be utilised by your group for activities that benefit from more room to move, or make the most of good weather. 
Facilities in the space include:
Boardroom tables that can be set up in a range of different formats
75 inch Interactive Flatscreen television with laptop connectors
Wifi (with fibre being installed to the Park in the near future)
Whiteboard
Tea and coffee making facilities
Crockery, cutley, serving plates and glassware for meals (available upon request)
Heat pump and air conditioning
Outside the space, your corporate group can make the most of additional park facilities, including:
Basic marquee area with BBQs to cater for your hungry team
Onsite catering by local caterers including wonderful platters, salads and BBQ meats, also options for breakfasts, lunches and morning teas
 A pizza oven, with frozen local gourmet pizzas available via reception or by ordering in advance
 Outdoor tables and seating
 3 x wood-fired hot tubs onsite which can be booked in advance for your team to enjoy once the work is over
 Espresso coffee via reception, as well as individual espresso machines in each of the apartments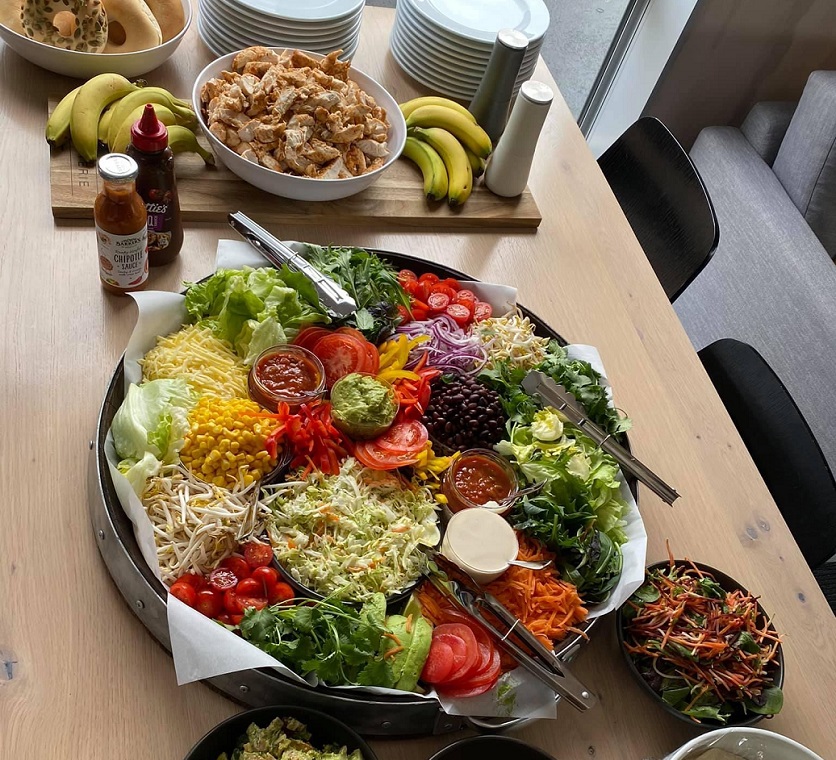 Our Park team are happy to assist you with planning your team's time in Hanmer to enjoy things like our Heritage Forest walks and the biking and walking trails behind the park during breaks from work sessions.
Our manager Liesl can also assist with booking any external activities you want to take your team on, as well as helping arrange any meals you might want to book at one of the restaurants or cafes in the village.
You might also want to include the Hanmer Pool complex as an option, where you may be able to book a private event after hours, using the pools and their café onsite.
And in November 2021, as well as all the other outdoor activities in the area, Hanmer Springs will open its very own FlyRide zipline that will take you through the tree canopy of Conical Hill and provide a stunning view of the Hanmer Basin.
As your first step to start planning your offsite event, get in touch with Liesl in reception and let her know what you are thinking. She has plenty of great ideas and all the local knowledge you need to put together a great event. You can also have a chat to her about pricing for hiring the meeting space in conjunction with your accommodation requirements.