We are always keen to provide our guests with lots of information about places to go, things to see and cafes or restaurants to dine in around the Hanmer Springs region, but this blog focuses on what you can enjoy without ever having to leave the Park itself!
A true holiday gives you that chance to just fully relax without worrying about who's turn it is to make the next meal, what you're going to feed the kids or where you can get a good coffee without having to get yourself organised for the day.
The good news is that we have you covered.
Time for coffee?
When your need for a caffeine fix demands more than instant, pop down to our reception and grab yourself some cafe-style coffees to go. And of course, a paper if you could do with a little reading material.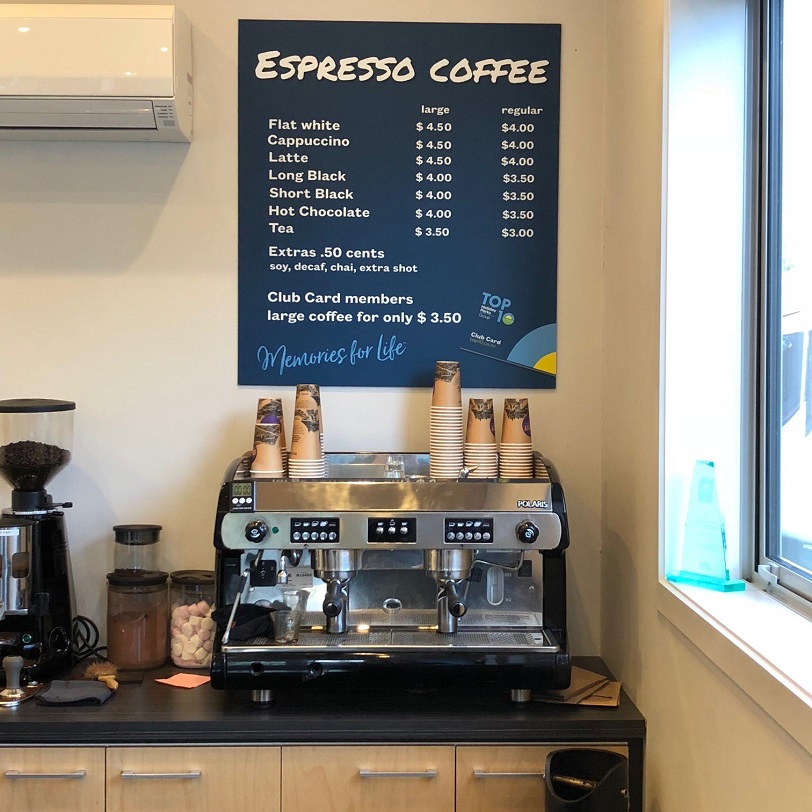 Pizza Time
Our latest addition for our lovely guests is an onsite pizza oven, so you can pick your family favourites (already made in the freezer in reception) and cook them on the spot in our new pizza oven. Piping hot pizza for dinner in only minutes - and you never have to leave the Park! You can make your pizza creations and still cook them up in our oven.
BBQ
Of course, we have always had BBQ facilities available for our guests, and you can't go past the classic, so when the appeal of pizza runs out, you can head for the barbies.
Play Area - Jumping for Joy!
One of the reasons families love staying with us is all our facilities to keep the kids occupied and happy onsite - from the classic sandpit to our playground, jumping pillow, trampoline and our trikes. So much fun, all while safely within the realms of our park grounds. And of course right next door is the Dog Stream Reserve which provides plenty of further opportunities to explore and let off steam.
Hot Tubs
And finally our not very well hidden secret sauce - our onsite wood-fired hot tubs. Just a few feet from your room when you don't want to fight through the crowds and share a changing room down at the Thermal Pools. Suit up, throw on a robe and make the most of the basket of goodies to take down to your tub and prepare to relax and enjoy.